I attended the Frankfurt Book Fair this year. I was thrilled – every literary agency imaginable was listed on the Fair's website as being present. I planned a professional, yet casual, but not too revealing outfit, and packed a summary and the first ten pages of my manuscript 'just in case'. I wasn't going to pitch my novel, I was going to shake hands and get information about agents and agencies to personalize my cover letters.  I had it all planned.
I was so naive.
We arrived just as the doors opened and I pushed my husband and daughter through security and waved them in the direction of the Children's/Young Adult hall.
I was free.  I was going to wow The Agents.
Guided by the detailed map of the Book Fair App, I rode the escalator to the top floor of Hall 6, the Literary Agents' booths. I paid no mind to the red signs in German and English (I'm fluent in both, so there's really no excuse) and ignored the fact that there were fewer attendees (actually no attendees at all) at this height.
At the top of the escalators, a security guard waited behind an oversized desk. He busied himself with the mobile phone resting on his belly.
"Do you have an appointment?" he asked.
Be charming! Persist! I screamed to myself in my head.
I pulled my shoulders back and stood to my full five-foot-three-inches height. "No, but I'm a graduate of the Curtis Brown Creative Three-Month Online Course and I just wanted to say 'hi' and tell them how wonderful they are."
Yes, people, I did this.
He was so astonished that he let me pass through.  I marched across the lobby, stomping past low lounge tables covered with crumpled, paper coffee cups and abandoned brochures. These were the remains of a stimulating and exciting book reading or party that I'd missed.
The security guard was a dachshund next to the Double Secret Literary Agent Checkpoint.
I faced a long counter with six Frankfurt Book Fair Guards standing and checking lists against their laptop screens. One woman fired orders at the others. She approached me.
"Do you have an appointment?" she asked, looking me up and down, noticing the sweat on my forehead that threatened to blow my cover.
I peeked around her shoulder- maybe Anna or Jack was there?  They'd remember me, right? I only saw a lovely Fritz Hansen chair (was that an original or a copy?) and a Vitra sofa.  It looked so cozy.
"Ma'am?"
"No, but I'm a graduate of the Curtis Brown Creative program."
I hoped no agents were eavesdropping and, if they were, that they didn't understand German.
She tilted her head, her black hair spilling onto her shoulders and gave me a tired, generous smile.
"I'm sorry. Access is by appointment only."
"I can't just say 'hello'?"
"No."
This is exactly why they have bodyguards.
The literary agents are the rock stars and I'm a groupie.
---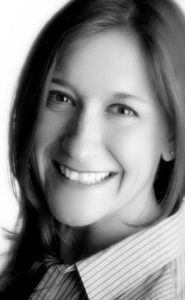 ---
Christina lives in the city of weißbier on the outskirts of Munich. Funnily enough, she writes romantic comedy and is completing a memoir about her experiences as an American embedded among Bavarians. In her free-time (ha!), she attempts Chopin pieces on the piano, assists in a Munich photography gallery and works on her Southern-German dialect.  
 Also by Christina Tolan