I'm being forced to retire from a job I have held for over 18 years. Apparently, I'm aging out. I knew this day would come – everyone retires at this point. Still, I'm not quite ready to leave. I really love my job.
Thankfully, I won't be let go entirely. I'll be taking on more of an advisory position. I hope to be placed on some sort of board of directors with a title, like Launch Director. I'm sure I'll still be asked for some advice now and again, but I won't be involved in the day-to-day management. To be honest, it's not like my schedule is that full now. Over the years, it's turned into more of a part-time position. They've been parking me closer to the exit door for some time.
What I loved about the job was that it was constantly changing and challenging. Most of the time I was flying by the seat of my pants, and very relieved when it all worked out. I admit that it was overwhelming at times. There were a lot of late nights and weekends and, as much as I liked my bosses, they could be demanding. They were relentless, not always appreciative of my efforts, and they wanted it their way, right away. They were always convinced that they were right, no matter what I said. The treatment I received was often unwarranted, but I had no choice but to stay because I needed and liked the benefits. Now I wonder if they will even be in touch after a few years – perhaps five Christmas cards max and then just an occasional call. Yep, the Cat's in the Cradle, all right. But I'm proud of what I accomplished. Things turned out better than I expected. I did a great job and met all my responsibilities, producing excellent results in the end.
When I Googled 'what to do' if forced into retirement, negotiate an exit plan was the first answer. I don't think there's much room for negotiation with this job. I'm watching some of my peers going through it now, some with ease and grace: They're travelling, doing projects around the house, learning a new language or starting a vegetable garden. Others, however, are hanging onto their jobs like they're clinging to a piece of driftwood after a boating accident.
I must face facts. It was inevitable. I knew when I started that it couldn't last forever. I will miss the routine and the hustle and bustle and I doubt there will be any retirement party or gold watch. But I have 365 days left, and I'm going to make the most of each day before I take on my new role: Empty Nester.
---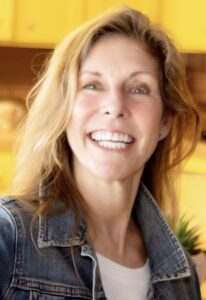 Leslie Freiberger lives in Pasadena, California. Currently she writes a blog titled, Waffletude. Recently published in Erma Bombeck Writer's Workshop Blog, and Six Sentences Publication. She has also written a lifestyle column, "Back Home to the Foothills," for the Sierra Madre News and published "The Waffle Cookbook."
www.waffletude.com