It's Christmas at the school and there's fun to be had..
–ORIGINAL MESSAGE–
From: Lisa
To: Jo, Priya, Ben's mum
Date: 28th November
—
Dear all,
I am sure you all heard of the "conversation" that Emma and I had last week. As a result, Emma has stepped down from her role, so I am afraid it will be just the three of you running the star attraction of the fair: Santa's Grotto. We have been running it for years without incident – well aside from last year – and have all the info and timings down to a T, so I would suggest following the instructions AS PER BELOW. As you are aware, the suggestions to "improve the process" that were made last year were widely discredited, so no going off-piste, please.
You will set up the grotto in the school shed. You should come in at 7.30am so that you have time to empty the shed of the sporting equipment before decorating your gorgeous grotto.
You will need to bring/buy:
A carpet.
Comfy chair for Santa.
A tree.
28 cardboard boxes of varying sizes wrapped in 4 different kinds of paper
Christmas decorations – PLEASE ensure this year that they don't come from the attic of a murder house – nobody likes their cheery decorations having belonged to people who suffered a violent death.
8 large, colourful signs pointing to the grotto.
A CD player, Christmas music + a 4-metre extension lead.
You will need volunteers to help you on the day:
4 Santas (1-hour slot each).
16 elves (6 elves/hour slot) – The older children can help, but make sure their parents sign a permission slip. One of you will need to print the slips and distribute them TODAY as they need signing and returning tomorrow AT THE LATEST.
5 volunteers to help the children queue while they wait to see the man of their dreams! Haha.
2 volunteers for payment.
1 volunteer for pictures.
2 volunteers to hand out colouring and crayons for the kids who wait in the nearby classroom.
1 volunteer to decorate that classroom.
2 volunteers to ensure social distancing is maintained at all times.
Each child gets a 2-minute slot with Santa, at the end of which they are given a present. We have the presents already, so all you have to do is to wrap them. We are expecting circa 120 children.
That's it from me! Apologies for leaving it so late to send those instructions. I wish you every success on Saturday, and please, PLEASE remember to have fun as it is a wonderful event and the pinnacle of the Christmas fair! (No pressure, haha.).
Sadly, I can't be there as I have a hair appointment.
Best,
Lisa xxx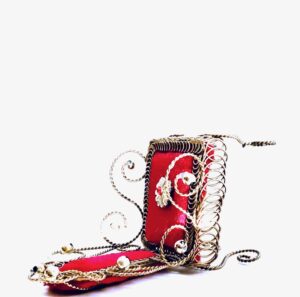 From: Lisa James
To: Jo, Priya, Ben's mum
Date: 10th December
—
Dear all,
A massive, MASSIVE thank you for your help running Santa's Grotto. I saw pictures and it looked wonderful, much better than last year, haha.
I've done the maths and once you subtract the price of the presents, elves outfits, wrapping paper and taxes, you have made a WHOPPING £64.50!
Best,
Lisa xxx
---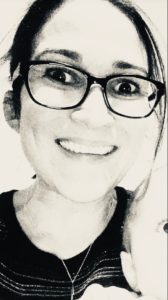 B F Jones is a brave journalist who regularly visits some of the world's most dangerous regions. She has previously reported for Funny Pearls from the school gates and, more recently, given a harrowing witness account from inside the PTA. 
B F Jones is also French and living in Surrey with her husband, 3 children and cat. She has had stories published in The Cabinet of Heed, Soft Cartel, Storgy, Bending Genres, The Fiction Pool, Spelk Fiction and Idle Ink. Twitter: @fijo_frenchie