It made a nice change, looking down on the neighbours who had always looked down on us. The sinkhole came out of nowhere and took their whole house with it, intact.
I should have known it wouldn't last.
After the initial shock and the installation of impressive ladders, they moved back in and then the reporters came and the house was in the style sections of all the glossies. Sunken living, they called it, the new chic for the new age.
I'm not having it, not again. I've got a plan and a spade.
I'm keeping down with the Joneses.
---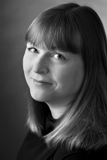 Sherri Turner has had numerous stories published in magazines and has won prizes for poetry and short stories in competitions including the Bristol Prize, the Wells Literary Festival and the Bridport Prize.
Her work has also appeared in several anthologies. She tweets @STurner4077.
---
Also by Sherri: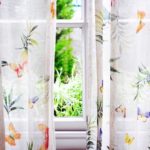 ---
More giggles from Funny Pearls:
Incompatible by Ruth Ogilvie-Brown (a relationship story)
The Panel by Rebecca Taylor (politics in a broken country)
Little Red Devil by Elizabeth Sand (Insomnia)